Members of our Music Ministry
…lead the parish in song and musical reflection during weekend and special event liturgies. St. Isidore Parish has a long history of excellence in Music Ministry. Our primary choir is, of course, our congregation! But the talented members of our many music ministries shine each time they lead us in song.
Commitment: Our main Adult Choir sings for one service each Sunday from September through early June and practices once per week. If you have musical gifts to share, give us a call and see where you might fit in!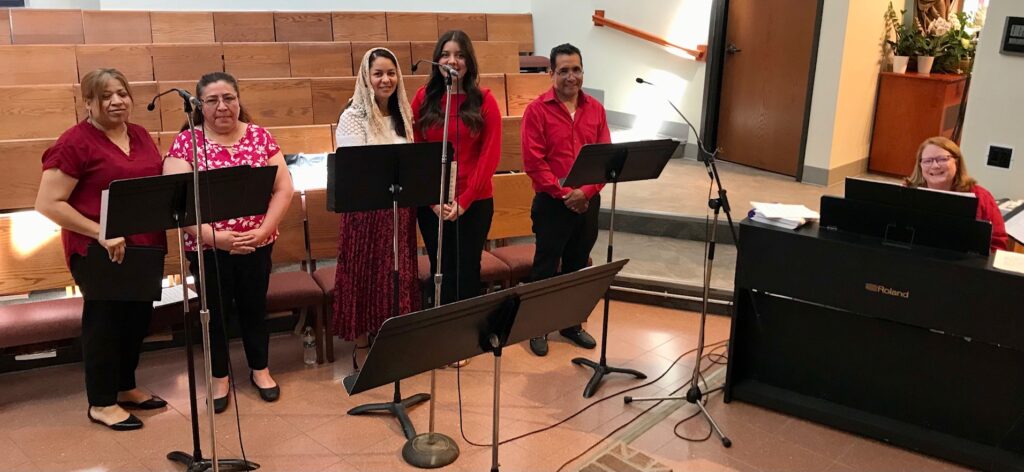 We are blessed with the leadership of small ensembles, including our Spanish-language Choir, seen here.
Our accompanists are talented piano players, whether lifting the entire congregation up, setting the proper mood, or supporting our singers.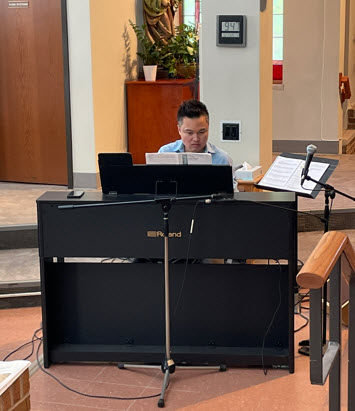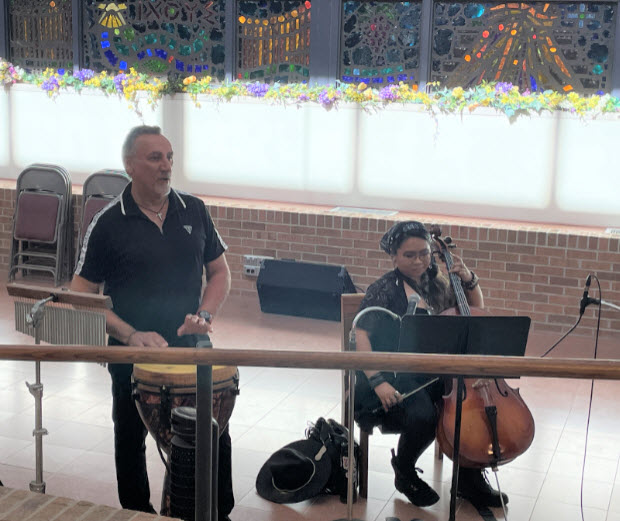 We also have talented musicians, all lending their gifts to the full sounds of song lifted toward the Lord.