Here at St. Isidore Catholic School, our curriculum is fully aligned with Diocesan Learning Standards and the National Standards and Benchmarks for Effective Catholic Elementary and Secondary Schools.
Furthermore, our curriculum is vertically aligned from Preschool through 8th Grade. It is further strengthened because we use a continuous improvement framework based on Response to Intervention / Multiple Tiered System of Supports, scientifically based instructional strategies, formative and summative assessment, and positive behavior management.
Grade Level Curriculum
Click below for downloadable, detailed information about the Curriculum for each grade level.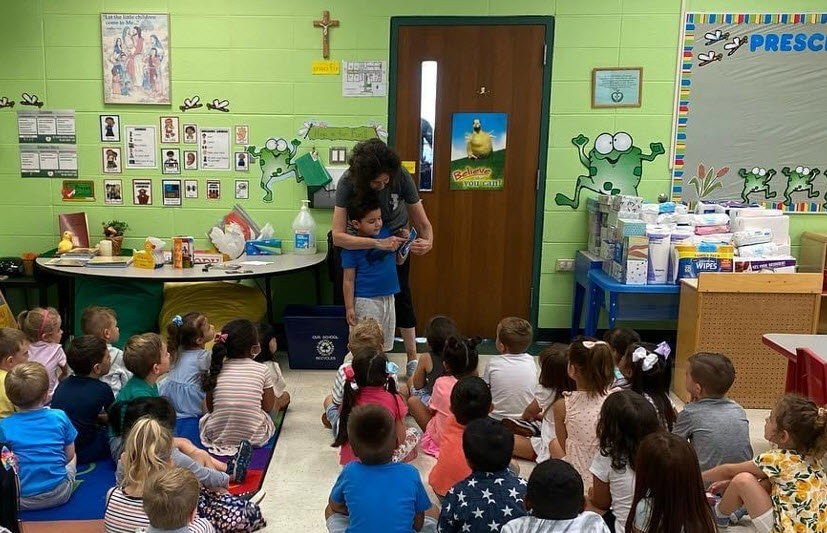 Advancement Initiatives
Our approach to the exploration of new ideas and inquiry-based learning provides our students with foundational skills that will serve them for the rest of their lives. We proudly pioneer our cross-curricular initiatives through a STEM framework, represented through our 3-year Advancement Initiative. Through a solutions-based focus, we offer each student a uniquely-guided pathway to higher learning. Our "real-world" instructional approach to education engages our students in all academic areas, developing the whole child in mind, body and soul.
Phase 1
Integration of Microsoft Equipment, Tiers 1 & 2
Professional Development
Cross-Curricular Programs established
Curriculum Build established
Infrastructure Integration, Tier 1
Curriculum Integration, Tier 1
Integration of Versatile Makers Space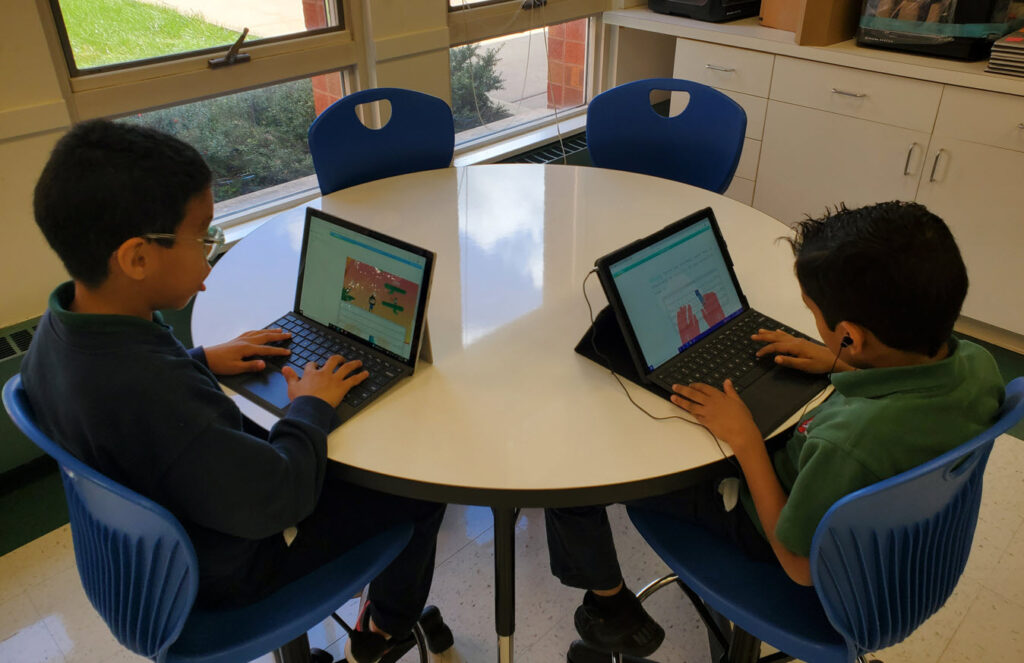 Phase 2
Infrastructure Integration, Tier 2
Integration of Microsoft Equipment, Tier 3
Certified Microsoft Showcase School
Curriculum Integration, Tier 2
Professional Development Academy
Re-appropriation of Classrooms
Phase 3
Infrastructure Integration, Tier 3
Curriculum Integration, Tier 3
Re-appropriation of Spaces
Completion of an Innovation Center, STEM Labs and Final Greenhouse
Versatile Learning Environments: Smart TV's, Interactive White Boards, Flexible Seating, Open Learning Center