Here at St. Isidore Catholic School, we strive to support our children's future, giving them the best education possible.
Microsoft Showcase Schools design learning activities and learning spaces to develop computational thinking, critical thinking, and collaboration. As a result of parish support and our recent Fund a Causes, we have not only been able to greatly improve our technology; but transform our school culture and spaces into a learning environment that challenges our students and staff to consistently learn and grow using 21st-century skills.
We are excited about these new distinctions and look forward to continuing to build on our successes. St. Isidore Catholic School is fully committed to high student achievement by using advanced educational technology to prepare our students for their world in the 21st Century.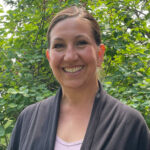 Would you like to learn more about our incredible advancements or schedule a tour of the campus? Are you inclined to support our ongoing initiatives? Tax deductible donations are being received to ensure generations of learners continue to thrive at St. Isidore Catholic School. For this and all inquiries, Schedule a Meet with our Director of Advancement, Gloria Lorusso.
Fundacause – 2024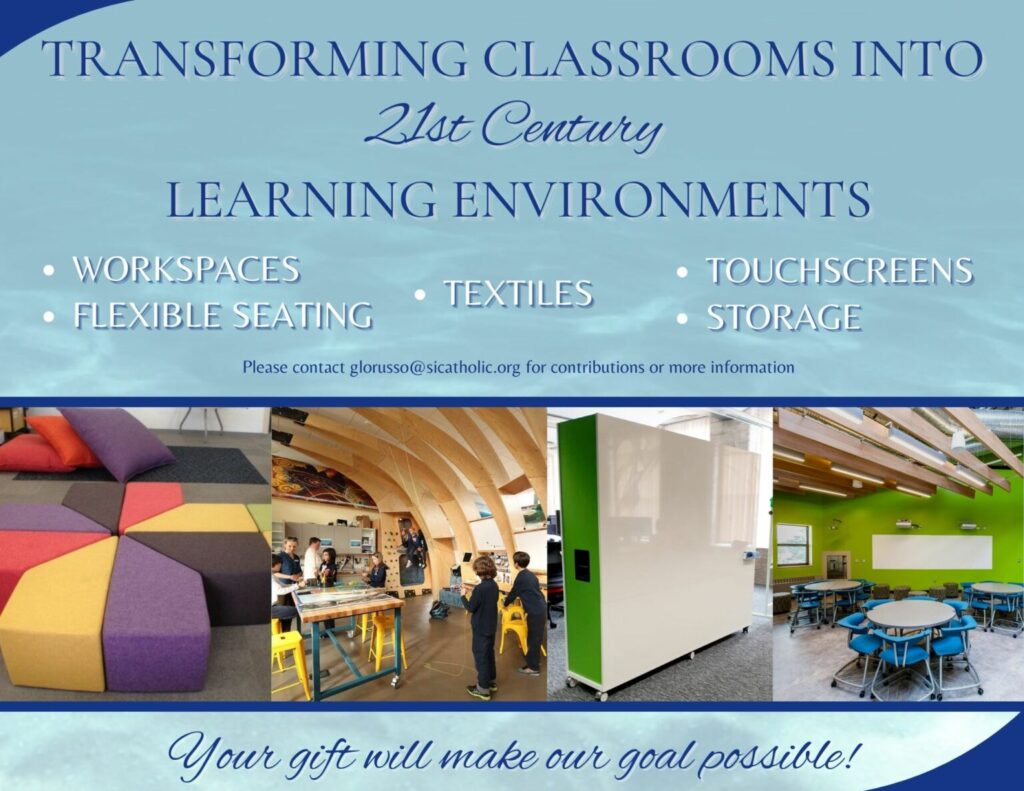 Additional Giving Opportunities
Illinois Tax Credit Scholarship – Empower Illinois
The Invest in Kids Act, signed by on August 31, 2017, establishes a comprehensive Illinois scholarship program for low-income, qualifying students attending non-public schools in Illinois. It provides up to $75 million in tax credits annually for Illinois taxpayers who contribute to fund the scholarships.
How it Works
Individual and corporate donors go to a Department of Revenue website and apply to make a "contribution" and reserve Illinois tax credits equaling 75% of their contribution. Tax credits will be reserved on a first-come, first-serve basis up to $75 million, with a maximum tax credit of $1 million per donor (and a maximum contribution of $1,333,333 per donor.)

If a donor's application to make a contribution and reserve tax credits is approved, the donor will be issued a certificate of authorization from the Department of Revenue, and will have 60 days to pay the full amount of his approved contribution. The donor must pay the contribution to a State-Approved Scholarship Granting Organization (SGO); however, an individual, non-corporate donor may designate a school such as SICS as the ultimate recipient of the contribution. In that case, the SGO will then pay SICS the full amount of the designated contribution, which must be used by the school for scholarship purposes. In the meantime, the donor will be entitled to an Illinois tax credit equal to 75% of his/her contribution.
Speak to your tax professional about whether this program is right for you.
If you wish to reserve tax credits, you are required to have a State of Illinois "MyTax" account. If you don't have a "MyTax" account, you can open one at mytax.illinois.gov. As part of the process, you will need to apply for a "Letter ID" (allow 7-10 days to receive by mail).
Keep an eye out for email updates from SICS as more specific regulations regarding the tax credit scholarship legislation are being finalized by the Illinois Department of Revenue.
Donors to SICS are encouraged to contribute to Empower Illinois as a family.
Be the Difference! Common Good Tuition Fund
Donate at: https://www.osvhub.com/stisidoreparish/giving/funds/common-good-scholarship
We've come so far! Despite the obstacles COVID-19 has presented, our students, faculty and staff continue to succeed! This is a direct result of our 1-to-1 learning initiatives developed by the SICS Leadership Team and launched by the swift innovation of our incredible faculty.
The "Be the Difference! Common Good Tuition Fund" will directly offset tuition to help bring relief to our families. No child should be turned away from receiving the gift of a St. Isidore Catholic School education, which is so very special.
Our Mission, "Creating a pathway to higher learning with Jesus at the center," is our highest and most esteemed priority. Now more than ever, your generous support is being sought after today!
EVERYONE WINS!
On behalf of our entire staff, faculty and Cyclone families, we humbly thank you for your generosity to Be the Difference! Today, tomorrow, always.